USPS CASS Cycle O – What you need to know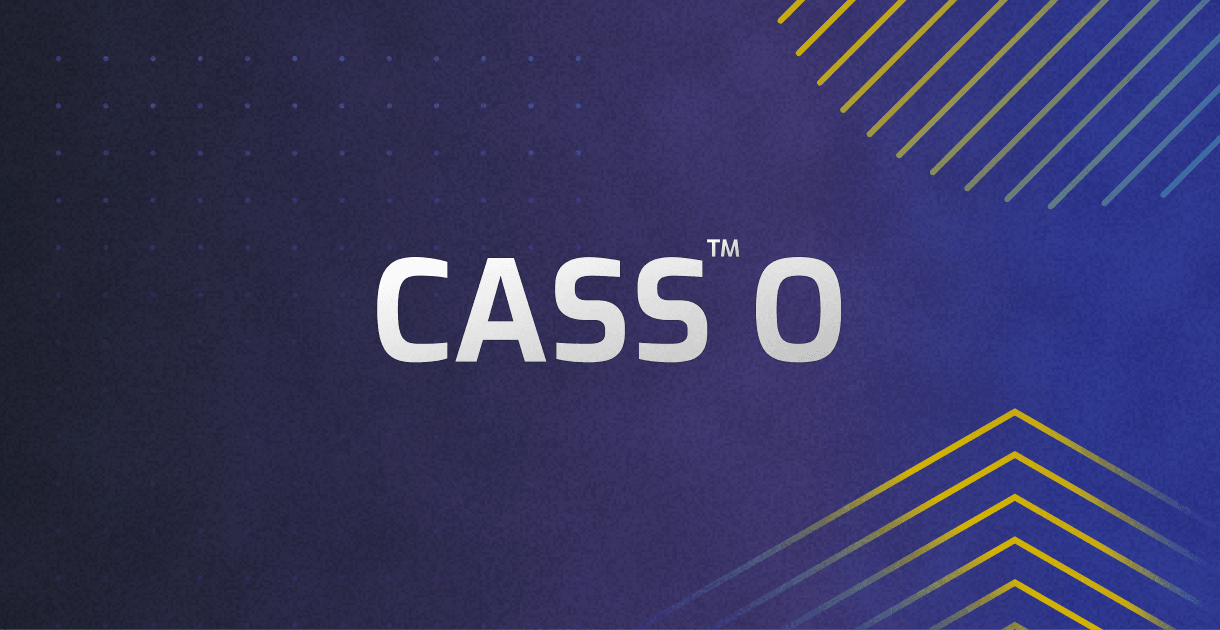 The USPS CASS Cycle O update introduces significant changes that improve address validation and matching. Updates to the reference data, enhancements to the matching logic, and new fields for specific address types will ensure accurate and efficient delivery of mailpieces.
The United States Postal Service (USPS) CASS (Coding Accuracy Support System) Cycle O is a critical update that affects how mailers process and validate their addresses. This update includes a significant change that impacts the way address matching is performed, making it more accurate and efficient.
The CASS Cycle O update comes with several changes, including updates to the reference data, improvements to the matching logic, and the introduction of new fields for specific address types. These changes will help mailers ensure that their mailpieces are delivered accurately and on time. CASS Cycle O updates are not just beneficial for mailers but also for the USPS. By improving the accuracy of address validation and matching, the USPS can reduce the number of undeliverable and misdelivered mailpieces, ultimately saving time and money.
CASS Cycle O – The Changes
The changes in CASS Cycle O are aimed at improving address quality, reducing undeliverable mail, and simplifying the system for mailers, the USPS, and recipients. We've tried to summarize the key changes based on the documentation provided by the USPS; the major changes include:
Updates:
DPV® & DSF2® Flags: The updated DPV and DSF2 flags now provide more information on address characteristics that should be considered when deciding to mail. This includes new flags for Door Not Accessible (DNA), No Secure Location (NSL), Non-Delivery Days (NDD), and PO Box™ Throwback.
DPV® Codes Clarified: The DPV Code definitions have been updated to align with the CASS Cycle O rules, providing clearer information on the confirmation status of primary and secondary numbers.
DPV® Footnotes – Redefined: The existing DPV footnotes have been redefined to accommodate industry requests for additional address information, allowing mailers to make better business decisions.
New Features:
PO Box™ Only Delivery Zones: This new feature identifies cities that have only PO Boxes and no other form of mail delivery available, helping prompt for a PO Box style mailing address at the time of entry when another address format is presented.
5-Digit ZIP Validation: This new feature identifies records that meet 5-Digit ZIP validation and qualification for discounted postage rates, ensuring that the City, State, and ZIP Code correspond for discounted postage and accurately reporting the count on the PS Form 3553 CASS Summary Report.
R777/R779 Phantom Route Matching: This new feature identifies physical addresses assigned to a phantom route of R777 or R779 that are not eligible for USPS mail delivery.
PBSA – PO Box Street Address Identifier: This new feature identifies and standardizes PO Box Street Addresses, which will no longer be identified as a "CMRA".
CMRA – PMB Identifier & DPV® Confirmation: This new feature helps identify and standardize Private Mail Box (PMB) information and Commercial Mail Receiving Agency addresses while following DMM requirements regarding the use of the "PMB" identifier.
Single Trailing Alpha on a Primary Number: This new feature improves the ability to validate addresses with a single trailing alpha on the primary number. For example, "341A JAMES AVE".
Deliverable Street/Highrise Default: This new feature enhances the validation process for addresses with a highrise default.
SuiteLink® Requirements: This new feature requires CASS-certified software to return the valid secondary information when a SuiteLink match is found.
Military Addressing: This new feature allows for the validation of two additional military address formats: UMR (Unit Mail Room) and OMC (Official Mail Center).
Cross State Addresses: This new feature ensures that the city and state information for cross-state addresses correspond as per the "One State, One Address" Act.
TotalDPS: This new feature improves Delivery Point Sequencing and Enhanced Line-of-Travel Presort, as well as increases the availability of Informed Delivery service by revising the way the 11-Digit DPV® ZIP Code™ is assigned.
These changes can be found in more detail in the CASS Cycle O Technical Guide & Executive Summary available at: https://postalpro.usps.com/certifications/cass
Next Steps for Software Users
CASS Cycle O goes into effect on August 1, 2023, but mailers need to be thinking about it now. For end-user mailers, CASS Certified Software vendors should handle most of the work around the CASS Cycle O updates mentioned above, and they should be able to take advantage of new fields provided they've updated their address software to the latest version that supports the new changes. However, to ensure a smooth transition and maximize the benefits of the CASS Cycle O updates, software end users should consider the following steps:
Update Your Software. Ensure that you have updated your address management software to the latest version that supports the CASS Cycle O changes. Contact your software vendor if you have any questions about updates or compatibility.
Review Documentation. Familiarize yourself with the changes and new features in CASS Cycle O by reviewing the technical documentation provided by your software vendor or the USPS. This will help you better understand the updates and how they affect your mailing operations.
Train Your Team: Make sure your team members are aware of the updates and new features, and provide training as necessary to ensure they understand how to effectively use the updated software.
Adjust Processes. Review your mailing processes to identify any areas that may be impacted by the CASS Cycle O updates, and make any necessary adjustments to ensure optimal results.
Test and Validate. Test the updated software with a sample of your mailing lists to ensure proper functioning and to validate the accuracy of the address matching results. This will help you identify any potential issues early and address them before they impact your overall mailing operations.
Monitor Performance. Regularly monitor the performance of your updated address management software, paying close attention to the changes and new features introduced in CASS Cycle O. This will help you identify any areas for improvement and ensure that you are taking full advantage of the updates.
Communicate with Your Software Vendor. Maintain open communication with your software vendor to report any issues, ask questions, and stay informed about any future updates or enhancements related to the CASS Cycle O changes.
By following these steps, software end users can ensure a successful transition to the updated CASS Cycle O system and maximize the benefits of the improved address quality and reduced UAA mail.