Address IQ
Address Correction & Enhancement
Address IQ
®
USPS Mail Deliverability Transforms, Address Geocoding, and everything you need for address cleansing.
Looking for Firstlogic ACE®?
You're in the right place. As of May 2022, Firstlogic ACE has been renamed to Firstlogic Address IQ.
Address IQ at a glance
CASS™ Cycle O Certification
As of April 2023, Firstlogic Address IQ has been certified as CASS Cycle O compliant by the USPS®.
Address Correction & Enhancement
Cleanse your address data by checking against the authoritative USPS® CASS™ and Canada Post® directories
DPV®, LACSLink® & SuiteLink®
USPS ZIP + 4® DPV®, LACSLink® & SuiteLink® RDI™ & Z4CHANGE data only applicable to the United States.
Geocoding
Transform physical mailing addresses into precise latitude and longitude coordinates, plus other enhancements
U.S. Census TIGER/Line data
The U.S. Census Bureau's TIGER/Line (Topologically Integrated Graphic Encoding and Referencing) file adds demographic coding.
NCOA / Change of Address
Identify the millions of consumers and businesses that file USPS® NCOALink® change of address notices every year
DSF2 Processing
Increase mail deliverability performance leveraging USPS® DSF2® data
Batch Processing
Correct, standardize and update customer data across one or more databases using tried-and-true batch jobs.
File Preparation
Address IQ includes Firstlogic FirstPrep®, our tool for data file preparation.
Prepare data files for further processing
Create format and definition files
Convert file types and merge multiple files
Easily integrate address lookup into your existing systems, perform single address lookup in near real-time, and validate customer information before it enters your database.
Developer APIs for Address Cleansing, NCOA, DSF2 Processing, and Geocoding
Java, .NET, C++ APIs available
What is Address IQ?
Firstlogic Address IQ (AIQ) is self-managed server software that provides USPS® CASS address cleansing, NCOA change of address, geocoding, and mail deliverability transforms for the United States. Configure the settings for your batch processing jobs using our native no-code interface, or your own text editor. Alternatively, build your own custom workflow by integrating directly with the optional SDK. Available as a self-managed product, AIQ can be run on-premise or deployed on your cloud provider.
Unlimited Records

Pay by license, not by record. You won't be surprised by usage fees. Our annual subscription includes the software license, maintenance, and technical support - all in one fee.
All Included

We provide you the software, directories, and know-how to install and manage the software on your own infrastructure.
Secure Processing

Your data never leaves your infrastructure - records are processed entirely offline. Easily comply with privacy best practices and regulations.
Database Access

Direct access to Microsoft SQL Server, MySQL, Oracle RDBMS, ASCII, delimited, dBase3, or EBCDIC flat files.
No-code or API

Configure using our native desktop client or build custom solutions with the AIQ developer SDK.
Extreme Performance

Our software is built to maximize the capabilities of your server. Unlock multi-threaded performance on up to 64 cores.
Address Correction & Enhancement
Our software provides address cleansing and geocoding for the United States. Configure the address correction settings for each job using the Views menu-driven interface or a simple text editor.
USPS Formats.
Our address cleansing and standardization software formats customer and vendor location information into these usable standards:
USPS® ZIP + 4®

USPS carrier routes

eLOT®

DPV®

LACSLink®

SuiteLink®

RDI™

Z4CHANGE
Malformed Address
332 Front
Street
3rd Floor
La Crosse
Wisconsin
Nonstandard street suffix
Missing ZIP and directional
Standardized Address
332 Front
St S
FL 3
La Crosse
WI
54601-4025
Suffix and state formatted
Geocoding
Address-Level Geocoding.
Address-Level Geocoding converts physical addresses into latitude and longitude coordinates using multiple industry leading geocoding directory providers.
Parcel-Level Geocoding.
Parcel-Level latitude and longitude is determined by pinpointing the center of a land parcel. Parcel-Level geocoding is best for use in rural or undeveloped areas lacking the structure of street grids and city blocks.
Census codes and TIGER/Line data.
AIQ can append census codes such as Census Tract/Block and Metropolitan Statistical Area (MSA) to your records based on ZIP+4 codes, in addition to providing TIGER/Line data in some cases. This unlocks added geographic/regional information along with our geocodes, including:
Census Tract/Block

Metropolitan Statistical Area (MSA)

Legislative/Congressional Disctrict

County & County subdivision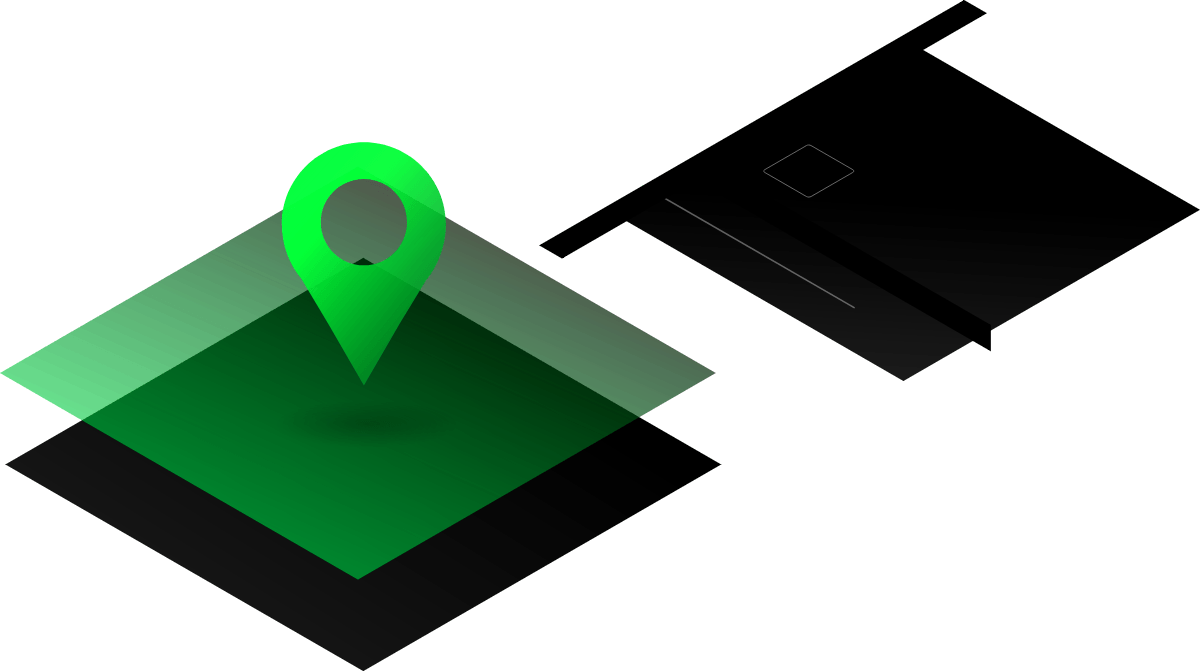 NCOA / Change of Address
Identify the millions of consumers and businesses that file USPS® NCOALink® change of address notices every year.
Make UAA problems a thing of the past.
Cleanse mailing lists and ensure mail delivery to the over 40 million Americans who move every year.
Handle any NCOA license level.
We support the following license levels:
Full Service Provider (FSP)

Limited Service Provider (LSP)

End User Mailer (EUM)
PAF Management.
PAF Manager® is a streamlined Processing Acknowledgement Form (PAF) information management tool for USPS® NCOALink® Licensees which allows users to conveniently generate new PAFs and maintain current PAF data.
Autofill Licensee info when creating a new PAF

Attach signed forms to a PAF record in the database

View warnings on PAFs about to expire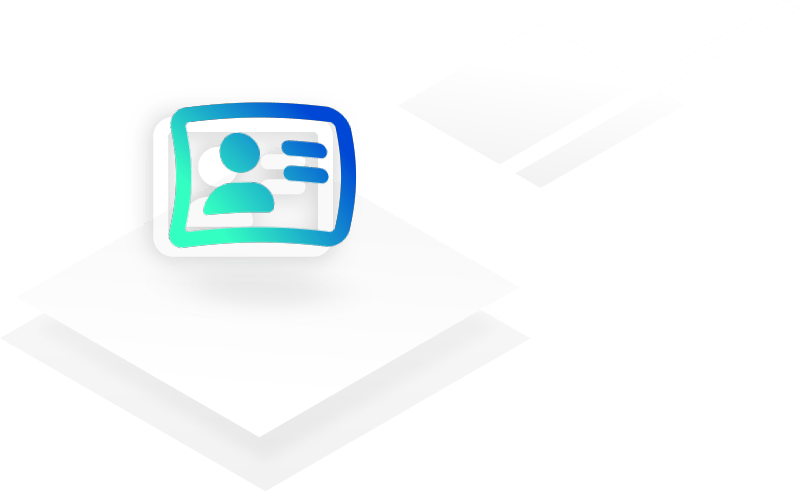 DSF2 Processing
Parse Delivery Sequence data and gain savings from USPS.
Address type data.
Our DSF2 processing will provide address type data, allowing your organization to eliminate vacant buildings, empty lots, or seasonally occupied residences and businesses from mailing lists. Address type data includes:
Residential

Business

Educational

Seasonal

Vacant/Empty lot
Deliverability data.
Access supplemental information supplied by USPS® postal carriers about locations on their routes:
Curb-side mailbox

Neighborhood delivery and collection box unit (NDCBU)

Centralized bank of boxes

Door-slot
Postage rate discounts.
With our DSF2 processing capability, you can unlock High Density or Saturation Discounts from the USPS.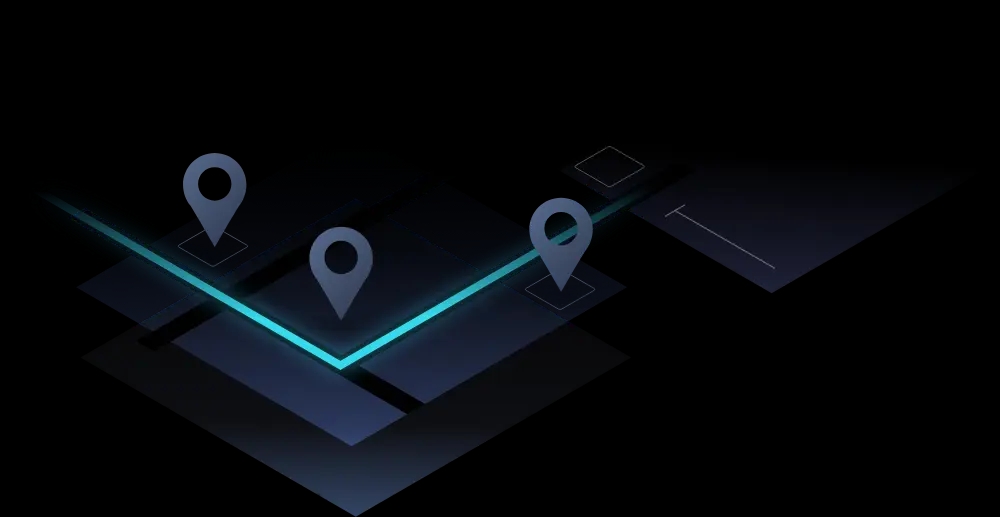 Technical Specifications
Supported Platforms
Windows, Linux
Server deployment options
On-premise or on a cloud provider of your choice (AWS, Azure, GCP, etc.)
Minimum System Requirements
For on-premise installations, a minimum of 1 physical server with 4 CPUs
For in-cloud installations, a minimum of 1 cloud instance with 4 vCPUs
SDK APIs
Java, .NET, C++
Frequently asked questions about Address IQ
Do you provide an API (Application Programming Interface) for Address IQ?
Yes. A yearly license subscription to Address IQ can include, as an optional add-on package, the Address IQ SDK, which has developer APIs for Address Cleansing, NCOA, DSF2 Processing, and Geocoding. For more information, please contact Sales.
How does your pricing compare to other address quality services?
With Address IQ, you pay an annual license fee in order to run our software on your own servers or a cloud provider of your choice. For pricing information, please contact Sales.
How often are your geocodes updated?
Our geocode directories are updated monthly by industry-leading geocode data providers.
What reports are provided by Address IQ?
Address IQ provides several canned reports. The three main reports include:
Job Summary (*.ajs) report. The job summary report will provide you with statistics about the job as far as the number of records input, standardized, corrected, elements appended, and results from the optional ACE modules that were enabled.
USPS Form 3553 (CASS certificate) that in many situations is still required with the mailing when submitted to the USPS .
Error Report. This is an columnar report that details which records could not be assigned within the USPS postal directories, and what error code (reason) was given for not being able
to make the assignment.
If these reports do not give you the level of detail that you are looking for, you can generate statistics files. These statistics files can be generated in either an ASCII or Dbase3 format that you can then use to generate any type of report.
Ready to get started?
Request a demo or talk to our sales team to answer your questions about Address IQ